Paolo Rampichini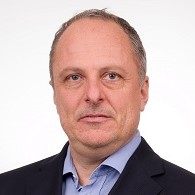 Paolo has 26 years experience in supply chain management in FMCG and pharma industries. In the first 9 years he worked for unilever and big leading supply chain operations and projects.

In 1999 he has joined Roche Pharmaceuticals as supply chain and procurement director of the Italian affiliate and manufacturing plant. In 2008 he has moved to Roche Headquarter in Basel, Switzerland leading small molecules global supply chain and global supply chain transformation project.

In 2014 he has relocated to Singapore to lead the pharma supply chain of Asia Pacific Region in a highly developing environment.