Jim Wylie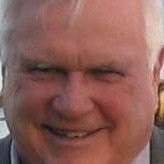 Jim Wylie is the Executive Chairman at BioDirection, Inc.
Specialties: Materials management, research & development, product and marketing management, sales, business development, general management and board experience.

NanoDx Inc. is a privately held medical device company developing novel and rapid point-of-care technologies for the objective diagnosis and management of concussion and other traumatic brain injury (TBI). The company's lead product, the NanoDx™ blood test, delivers biologically based results shown to confirm a concussion accurately in less than 90 seconds.