Michelle Burke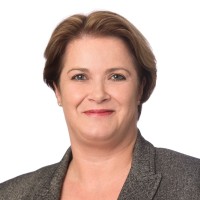 Michelle Burke has a long history of working with multinational pharmaceutical companies and participating in high profile policy issues through Medicines Australia, including those related to PBS reform and industry development. She has also worked with AusBiotech on issues including biologics medicines policies and opposition to the Private Members' (gene patent) Bill in 2011.

Michelle's previous role at Bristol-Myers Squibb (BMS) ensures an extensive knowledge of the policy environment, at a strategic and practical level, with responsibility for: Early asset commercialisation; market access; government affairs and policy analysis; and public affairs and communications. She has worked with the biotechnology sector and more specifically in pharmaceutical organisations for the majority of her career, after achieving a science degree (pharmacology and biochemistry majors).

Michelle has been a member of the AusBiotech Board since 2012.