Paul Gaudin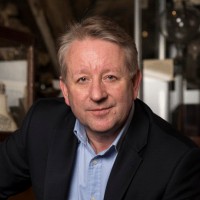 After training in Mechanical Engineering, he have been an Entrepreneur for most all his life in industries as diverse as Furniture design and manufacturing to introducing the New York Bagel to the UK. For the last 25 years he have worked in the international healthcare and Reinsurance markets, developing predictive health risk systems (Quealth.co, Healthia.life)) and services for Insurers, consumers, Governments and employers globally.

Having travelled extensively in setting up the health business in Asia, USA and Europe, he gained detailed experience in international health and Insurance models and worked with Insurers to develop an intrinsic understanding of the funding and risk models in each of the markets.

He is now investing in medtech and insurtech solutions for Ageing and Longevity, including Mymhealth.com, Qdoctor.io, Tutella.co and a start up called CareRooms.com which aims to help to solve the Hospital Bed Crisis.