Chester Aldridge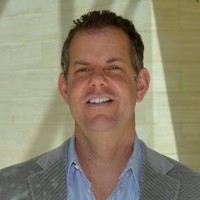 Mr. Chester Aldridge is the Chairman and CEO of US Equity Holdings. Through US Equity Holdings, Chester incubates, finances and manages numerous ventures in the fields of entertainment, clean energy (solar and biofuels), biotechnology (life science pharmaceuticals) and the Internet.

Chester has more than 20 years of experience in founding, operating and financing businesses, ranging from start-ups to multi-million-dollar publicly traded companies. Areas of operation have included technology, manufacturing and publishing. Highlights of his career include helping to raise more than $150 million of private equity; licensing major Hollywood properties, including Disney brands and Frank Miller's Sin City; partnerships with NASA and Fraunhofer, Europe's largest application-oriented research organization; securing sales and distribution deals worth tens of millions of dollars from partners including Sony, Atari and Vivendi Universal. His most recent projects are focused in the biotechnology and biomedical space. He recently co-founded Mount Tam Biotechnologies and Aelan Cell Technologies.

Chester resides in the San Francisco Bay Area and travels extensively to Los Angeles for his entertainment ventures, which include personally managing multi-Grammy Award winning producer, composer and songwriter Walter Afanasieff who has worked with many leading artists including Mariah Carey, Celine Dion, Josh Groban, and Christina Aguilera.