Victoria V. Lunyak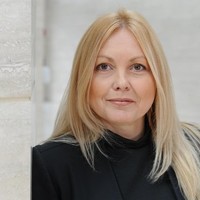 Dr. Lunyak's areas of expertise include epigenetics, genomics and stem cell research. She has a distinguished track record of research discoveries and innovations, as a grant recipient from the International Soros Foundation to her stellar accomplishments in academia. +/-
Dr. Lunyak carried out her research in world-leading institutions, including Brown University, the University of California, San Diego, and most recently, at the Buck Institute for Research on Aging.

Her research discoveries have been published in Science, Cell, Genes and Development and other journals, with more than 5,000 scientific citations and coverage in media across the globe. Many of her scientific innovations are patented and licensed worldwide.

Dr. Lunyak has presented hundreds of lectures and seminars at leading universities as well as at national and international scientific meetings. She has served on numerous journal editorial boards as well as study sections, panels and committees for the National Institutes of Health, the National Science Foundation, the Wellcome Trust and many other national and international agencies.

Dr. Lunyak received her Master of Science degree in Biophysics from St. Petersburg Polytechnic University in St. Petersburg, Russia, and earned her PhD in Molecular Biology from the Petersburg Nuclear Physics Institute at the Russian Academy of Science.