Erin McInrue Savage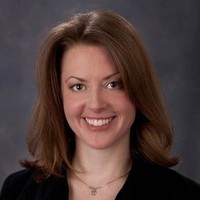 Researcher with content expertise in health and financial well-being across the life course, and emphasis on aging and the second half of life. Led internal and external research in academia, nonprofits, startups, and for-profit organizations. My expertise include managing end-to-end research projects, extracting consumer insights, content strategy/marketing, and content creation.

Created and led acclaimed thought-leadership studies that:
-Included national surveys of more than 60,000 Americans on innovative topics: widowhood, financial caregiving, financial experiences of recovery from addiction, and more
-Garnered more than 1,300 articles featured in media, including The Wall Street Journal, USA Today, CNBC, CBS MoneyWatch, PBS, and the Today show
-Generated more than 10 billion media impressions
-Were shortlisted for the 2018 PRWeek Awards in the Best in Financial Communications category
-Delivered critical consumer insights that helped companies transform their business direction and
-Have been leveraged in the development of software, apps, online educational curricula, and a virtual assistant.