Paul Shiels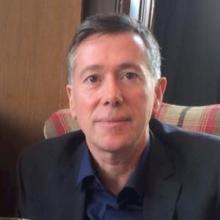 Paul is Professor of Gerosicence at the University of Glasgow, as well as a member of GARNER, the Glasgow Ageing Research Network. He is a Natural Scientist by training, having graduated fromTrinity College Dublin and subsequently receiving his PhD from Glasgow University. He won an EMBO Long-term Fellowship to work at the Netherlands Cancer Institute, followed by a period at the Robertson Center for Biotechnology, before joining PPL Therapeutics, Roslin (1996) where he worked on senescence in cloned animals, including Dolly the sheep. His work has involved determining biological, socio-economic, psychological and lifestyle factors that are required for healthy ageing. This work has utilized a range of general population and clinical cohorts, where he has developed the use of renal allografts as a model of healthy organ and tissue ageing. His group has subsequently been instrumental in demonstrating that a dysregulated ageing process is a common underpinning feature of a range of age related disease. His current research portfolio comprises investigation and application of novel senotherapies and how microbiota impact on age related health. He also has a growing interest in the Hippocratic concept of 'Food as Medicine' and in developing biomimetic approaches to improving health span.

Paul has acted as an expert on the Biology of Ageing in a number of national policy advising consortia, including pSoBiD for the Chief Medical Officer of Scotland.
Paul is also CSO for Pathfinder Cell Therapy PLC and has sits on a number of Scientific Advisory Boards. He has won a number of Scottish Enterprise Proof of Concept awards to enable commercialisation of his research.

Paul also has a proven track record in public dissemination of his research including the provision of expert commentary for the BBC and ABC TV networks and as a Panellist at the Edinburgh International Science Festival and the Edinburgh International Book Festival.