Jason Hope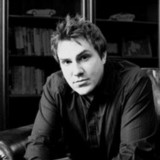 Jason Hope is an entrepreneur, futurist, philanthropist, and investor located in Scottsdale, Arizona with a passion for technology and longevity research, and giving back to his community.

Jason Hope attended Arizona State University where he earned his degree in finance. Jason also acquired an MBA from the college's W.P. Carey School of Business. At the start of his career, Jason created a mobile communications company and now he focuses on philanthropy, biotechnology and investing in startups. Jason Hope can be seen around Scottsdale mentoring high school students and developing grant programs for entrepreneurs.

Along with his philanthropic and business initiatives, Jason has a dedicated interest in politics as related to business throughout the state of Arizona as well as nationally.