Christine Swisher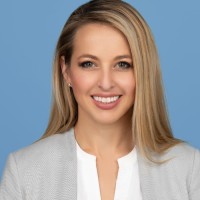 Christine Swisher, PhD, is Director of Science & Engineering at HealthLytix.

"We are excited to have Christine join our team to help lead our technology innovation," said Nathan White, PhD, CEO of HealthLytix. "Her unique expertise in leveraging AI and machine learning to integrate genetics, imaging, and clinical data will be invaluable to helping us expand and advance our portfolio of genetics and medical imaging solutions designed to empower physicians to improve screening and early detection."

Prior to joining HealthLytix, Swisher served as the Director of Machine Learning & Imaging at Human Longevity, Inc., a leader in integrating genomic, clinical, and deep phenotypic data for personalized health. While at HLI, she was integral in leveraging machine learning to integrate genetics and imaging to generate personalized risk assessments that included personalized action plans for risk mitigation. Her team also developed the radiation-free, non-contrast imaging methods that lead to many of the early-stage cancer diagnoses at the company's clinical research and discovery center.

Prior to HLI, Swisher worked at Philips as the Principal Investigator for a portfolio of deep learning research areas, including lung cancer screening, false alarm reduction in ICUs, and general deep learning for medical imaging. She earned her doctorate in engineering jointly at UC Berkeley and UCSF studying MRI physics and computer vision and completed postdoctoral training in precision medicine at Harvard Medical School and Massachusetts General Hospital.