Austin Diamond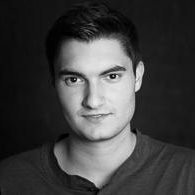 Austin Diamond is VP of Operations at Longevity Fund.

Austin previously held multiple leadership roles at Omni, a peer-to-peer rental marketplace startup that has raised over $40M to date. He led their B2B business unit, representing 30% of Omni's revenue, and later Product & Growth within their peer-to-peer unit. Before Omni, Austin was at Partnered, which helped companies manage sponsorships and commercial relationships. While at Partnered, Austin worked with hundreds of early to late-stage technology ventures and Fortune 500s, including Coca-Cola, L'Oreal, and Nestle. Before Omni and Partnered, Austin worked at a several hundred million dollar equity index fund within a global investment bank — before graduating high school.

Austin joined Longevity Fund in April 2019.