Ali Khan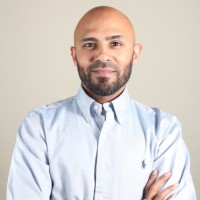 Ali Khan is Chief Science Innovation Officer at AXA Health, Executive Director at SensusDx, and Founder & Principal at ARK Re Limited. He has experience working in research and development of innovative 'connected health 'products / services; expertise in behavioral change through clinical and technology fused interactions; inception and creation of next generation solutions incorporating the connectivity eco-system, devices / sensor utilization, big data and live analytics; designing and launching digital and human powered chronic and infectious disease quantification and mitigation programs; drive revenue and change at a global level; team building and mentoring individuals, businesses and leaders; strategy development and cross corporate execution; and corporate multi-national operations improvements including commercial / contractual negotiations, re-structuring and major cost efficiencies programs.

As Executive Director at SensusDx, he seeks to lead global efforts on fighting the pandemic with best in class integrated health tools (diagnostics, data, therapeutics, disease management and health literacy), as well as building and scaling the transformational solutions needed to eliminate deadly infectious diseases and deliver positive health outcomes.

As the founder of ARK Re Limited, he focuses on design, development, launch and operations support of scientifically sound health, behaviour change and disease management services / platforms. He works as a specialist consultant on advanced digital diagnosis, deep tech, predictive wellbeing, AI, transformation, and growth scaling projects, and is a global expert in disease and wellbeing analytics, connected health and health modelling. One of its main focuses is the advice to industry CxO's on strategy; leading academia on healthy aging / longevity, and complex and ambitious commercial health tech projects.