Ralph Montague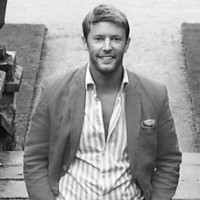 Ralph certainly practices what he preaches, having a Cryotherapy Chamber, Localised Cryotherapy Device, Hyperbaric Oxygen Chamber, Oxygen Facial Device, a Skin Repair Pen (micro needling), Fat Freezing Machine, LED phototherapy light, HIFU Machine and his most recent addition the HIFEM Accelerated Muscle Stimulation device, all at home for his personal use and he absolutely loves all these things using them multiple times a week!

Having setup his first anti-aging and aesthetic clinic in 2005 looking and being younger has always been at the key to Ralph's heart, so much so is that is reflexologist always picks up from his feet a "Peter Pan" like energy!

Ralph is founder and was previously Managing Director of The Skin Repair Clinic, a regional chain of aesthetic clinics. Now a Director of The Skin Repair Group, a provider of anti-aging and longevity devices such as cryotherapy and hyperbaric oxygen therapy.

He is also an author having written the UKs leading aesthetics business book and accompanying series, The Profitable Clinic. He has also written a book on cryotherapy, The Cold Hard Facts to be launched in 2020.

His passion for longevity evolved from the anti-aging industry he'd been so heavily involved in, when he realised in a few years time he would be 40! Which was very difficult for him to believe, so though he couldn't stop time, he could stop aging (or at least slow it down).