Cynthia Brown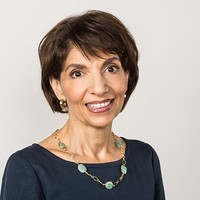 Cynthia Brown is Vice President of Operations and Finance at AARP, USA' largest nonprofit dedicated to empowering people as they age. Cynthia is a senior finance and operations executive with proven track record of building financial and operational plans that are aligned with organizational strategy. Expertise in multi-year financial planning and budgeting, business modeling and analytics, operations, social impact investing, new business development and change management. Keen ability to identify key performance indicators to manage risk and grow the business. An inclusive leader who cultivates a culture of trust, integrity and innovation. Highly regarded by Board level and C-suite executives for creative problem solving, building high performing teams and delivering results. As deputy to AARP's EVP and chief operating officer, Cynthia plays an integral role on the COO's executive leadership team, managing and executing on a broad range of finance and operations issues to ensure effective integration, communication and coordination across enterprise initiatives and programs.

Prior to becoming deputy, Cynthia served for over 20 years in senior finance positions within AARP. Under her leadership, she led the centralization of AARP's financial activities resulting in enhanced strategic decision support to executive management. Staff skill sets were upgraded, customer service was improved and costs were reduced. She also transformed the financial planning & analysis function by shifting from a focus on annual budgeting to strategic business and financial planning and new business opportunity assessment.

Prior to AARP, Cynthia held progressively responsible positions at SAIC, culminating in the role of Deputy Director. Their specialties are Financial Planning & Analysis, Operational & Business Planning, Strategy Development, Building and Leading Teams, Financial Modeling, Risk Identification & Mitigation, Financial & Management Reporting and Program Management.