Serg Duchini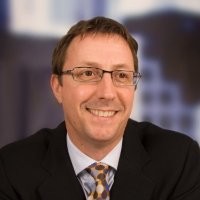 Serg Duchini is a Senior Partner at Deloitte Tax Services and is also a Deloitte Australia Board Member. He works collaboratively and constructively with AusBiotech in engaging with the Federal Government in the design and development of the current R&D Tax Incentive and the proposed Australian Innovation & Manufacturing (AIM) Incentive.

Serg is passionate about the success of the Australian biotech industry and has been actively involved in advising and working with many of its participants over many years. He has a deep understanding of the commercial and technical issues many of the industry members face, as well a history of engaging with Government in the development of industry policy. Serg is a Fellow of the Institute of Chartered Accountants and a Chartered Taxation Advisor, Taxation Institute of Australia.

Serg has been a member of the AusBiotech Board since 2014.