Tristan Edwards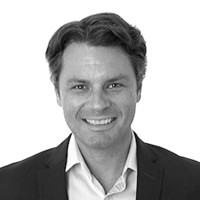 Originally from Australia, Tristan is a dynamic investor and global business leader, who has a multi-disciplinary approach to building companies from the ground up. Prior to Life Biosciences, he founded and served as Chief Investment Officer for Mosaic Asset Management, a Singapore-based investment company focusing on Asian equities. Tristan began his career with the Australian Commonwealth Department of Finance and had investment roles with Goldman Sachs and Brevan Howard Asset Management. He also managed a significant portfolio at Trafalgar Capital.

About Life Biosciences:
Advances scientific research and develops innovative new therapies to improve and extend healthy lives for everyone, including companion animals. The company was formed with the collection of leading scientists and companies who focus on the eight biological causes of aging, rather than working to treat a series of isolated diseases and conditions that arise with age. Life Biosciences holds their office in Boston, MA and a state-of-the-art research facility in Cambridge, MA.