Zhaxybay Zhumadilov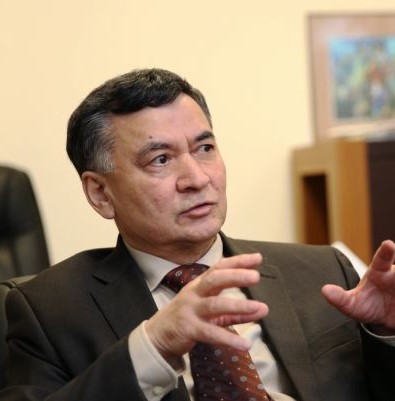 Sectors: Policy, Research and Academia

Zhaxybay Zhumadilov works at Nazarbayev University. The National Laboratory Astana at Nazarbayev University hosts the International Scientific Conference "Personalized Medicine and Global Health". Well-known researchers of leading universities and centers of near and far abroad, representatives of the state and commercial organizations of education and public health of Kazakhstan attend. According to Zhaxybay Zhumadilov, Director General, National Laboratory Astana, personalized medicine in general will improve medical care, increase its safety and profitability.

Personalized medicine is based on the peculiarities of the genetic profile of a particular patient and allows to predict the occurrence of diseases, conducting timely prevention and assuming the active solidary participation of the patient. When a team of specialists, including doctors, bioinformatics, IT specialists, biologists, geneticists, use information about the human genome, molecular markers of specific diseases when targeting therapy, the effect of treatment increases dramatic. We very much hope that the implementation of such approaches in the long term will contribute to significant cost savings, but at the first stage of the introduction of personalized medicine, the health care costs will significantly increase due to the introduction of new high cellular and gene technologies, which is the main barrier for its full implementation.