Matthew Pullan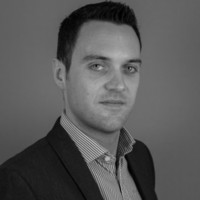 Matthew Pullan is Director, Board Member and SVP, Business Development at LSX and Longevity Leaders. Through their influential community of senior life science and healthcare decision-makers, they are a catalyst for dialogue, debate and deal-making to help lead growth in healthcare and wellness investment and the building of billion-dollar businesses. Matthew work to deliver value and ROI to our sponsors, partners and supporters.
Healthspan Show is a business conference, showcase and exhibition for leaders and influencers at the intersection of the emerging wellness and longevity sectors. They gather entrepreneurs, investors, researchers and multi-national consumer brands to explore the latest wellness solutions that facilitate ageing well.
Longevity Leaders is a global network of the most influential business leaders from the worlds of geroscience, wellness, financial services, technology and the investment community. They provide a platform and programme of events that sit at the centre of a global ecosystem, connecting people, knowledge and investment in the emerging longevity and wellness industries. Matthew leads a team of experienced professionals who run the Longevity Leaders World Congress and The Healthspan Show which bring together key stakeholders working at the intersection of wellness and longevity.