Cliff Prior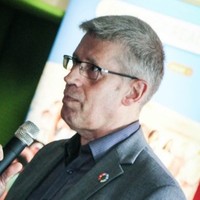 Cliff Prior is CEO of Big Society Capital - the wholesale investor and market champion for UK social impact investment. In our first 5 years, we have made over £1.25bn available with our coinvestors, with £800m already taken up by over 800 social enterprises.

Previously Cliff was CEO of UnLtd for social entrepreneurs, which has supported 13,000 new startups, and built a 50-country Global Social Entrepreneurship Network.

Cliff has worked across the social sector as CEO and on boards, with government on policy and regulation, mentors emerging social leaders, and has co-created a number of social startups. He is currently a board member of the International Venture Philanthropy Centre

Cliff is involved in the UK National Advisory Board on Impact Investing, and is leading an international working group to help more countries develop impact investment wholesalers and market development agencies.