Kirk Badii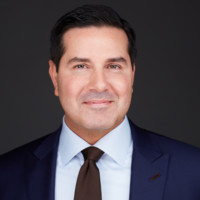 Kirk Badii is Managing Partner at Badii Group Private Wealth Management and a member of the Forbes Finance Council.

Prior to starting his own firm, Kirk was one of the fastest-growing financial advisors over the last eight years at UBS Private Wealth Management and Credit Suisse Private Bank. During his tenure, Kirk was distinguished as one of the premier private wealth managers in the country through such accolades as the UBS President's Club and Director's Council, which represented some of the best advisors nationally at the firm.

He was also the top-ranked Relationship Manager in his class at the prestigious Credit Suisse Private Bank. Despite all his individual recognition, Kirk is a team player. He is honored that his original team left UBS to join him in founding the ultra-high net worth boutique, Badii Group.

Kirk specializes in helping clients who have come into life-changing sums of liquidity by selling a business or experiencing a once in a lifetime sudden wealth windfall such as winning the lottery, a major sports contract, or divorce.

He is also the personal wealth manager to a Billionaire, a Professional Sports Team Owner, a well-known Fortune 100 CEO, and Hedge Fund Founders & Managing Partners.