Natasha Vita-More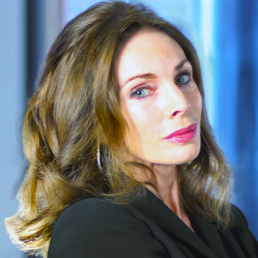 Sectors: Media and Publicity, Policy.

Natasha Vita-More is a PhD researcher University of Plymouth, Faculty of Arts, School of Art and Media; holds a MPhil, University of Plymouth, Faculty of Technology, School of Communications, Computers and Electronics; an MSc, University of Houston, Future Studies, Social Sciences and Humanities; a BFA, University of Memphis, Painting, Sculpture and Printmaking; was filmmaker-in-residence, University of Colorado; and holds Certificates in Nutrition and Sports Training, American Muscle & Fitness Association.Natasha's research concerns the aesthetics of human enhancement and radical life extension, with a focus on sciences and technologies of nanotechnology, biotechnology, information technology, and cognitive and neuro sciences (NBIC). Currently Executive Director of Humanity+, Inc., a 501c3 non-profit educational organization, she is focusing on conferences, prizes, and addressing what it means to be human in an AI-driven world.

On the academic side, she is Senior Professor of graduate and undergraduate programs at the University of Advancing Technology, and has lectured at Harvard, Stanford, Virginia Commonwealth, Cambridge (UK) Aalto (Finland), and Polytechnic (Hong Kong) universities. Natasha continues to work with academic institutions, non-profit organizations and business about human futures. She is a track adviser at the Singularity University, on the Scientific Board of Lifeboat Foundation, a Fellow of the Institute for Ethics and Emerging Technologies, Visiting Scholar at 21st Century Medicine, and advises non-profit organizations including Adaptive A.I. and Alcor Life Extension Foundation. She has been a consultant to IBM on the future of human performance.