Tom Wamberg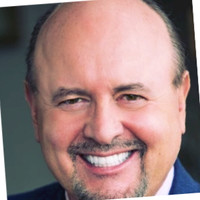 Tom is the CEO of Wamberg Genomic Advisors and is responsible for the overall direction and execution of the company's strategic plan. In his 30-year career, Wamberg has built and led numerous financial and professional insurance services businesses. In 2017 Wamberg served as President of Insurance and Corporate Business of Human Longevity, Inc. He served as Chairman of Uniphy Health, a secure healthcare collaboration platform for physicians, a company he co-founded in 2013. He previously started and led as Chairman and CEO two other consulting/brokerage companies, Clark & Wamberg, LLC and Clark Inc. (NYSE: CLK) which he took public in 1998. Wamberg is a member of the Association of Cancer Executives, the American Cancer Society CEOs Against Cancer, a member of the American College of Healthcare Executives, and is a past president of the Association for Advanced Life Underwriting.

He has also been past president of the 25 Million-Dollar Forum, chairman of the Legislative Task Force and Nonqualified Benefit Plan committee, and has served as a member of the American Society of Pension Actuaries and a member of the AALU's Financial Accounting Standards Board subcommittee. Wamberg is also the author of three books: The Theory and Practice of Bank Owned Life Insurance, The Theory and Practice of Separate Account Bank Owned Life Insurance, and Bank Eligible Alternative Investment Strategies – The Theory and Practice. Tom also holds two patents: 1. System for designing and implementing Bank-Owned Life Insurance (BOLI) with a reinsurance option 2. Method and system for employee and client engagement.

He is a past board member of: The Universidad de las Americas (Mexico City), Students In Free Enterprise (SIFE), Integrated Healthcare Strategies, MEDEX, Baden Retirement Services, Stratford 360, Pearl Meyer & Partners, Stratford Advisory Services, and Wamberg Asset Management. He received his BS from Baldwin Wallace University and serves on the foundation board of the Cleveland Clinic.

Tom has testified before congressional committees on numerous occasions on behalf of the life insurance industry and as Chairman of Clark Consulting was a regular guest on CNBC, MSNBC and CNN as an expert on executive compensation and benefits.