Matt Hancock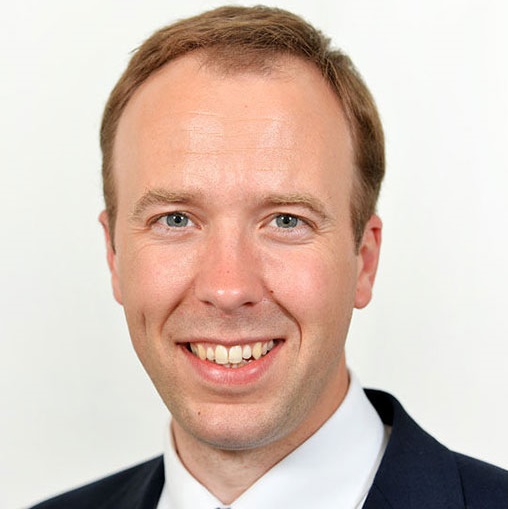 Sectors: Rising Stars, Politics and Governance.

Matthew John David Hancock (born 2 October 1978) is a British Conservative Party politician, since 2018 Secretary of State for Health and Social Care. He has been Member of Parliament (MP) for West Suffolk since 2010.

Hancock was born in Cheshire, where his family run a software business. Hancock studied PPE at Exeter College, Oxford and Economics at Christ's College, Cambridge. He was an economist at the Bank of England before becoming an economic advisor (and later Chief of Staff) to George Osborne.

Elected in 2010, he served in a number of middle-ranking ministerial positions from September 2013 under both David Cameron and Theresa May. He was promoted to the Cabinet as Secretary of State for Digital, Culture, Media and Sport in January 2018. On 9 July 2018, after the promotion of Jeremy Hunt to Foreign Secretary, Hancock was named Secretary of State for Health and Social Care. On 25 May 2019, Hancock announced his intention to stand for leadership of the Conservative Party.