Sherwin Sheik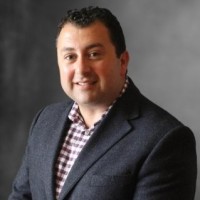 Sectors: Rising Stars, Entrepreneurs.

Sherwin Sheik is the Founder and CEO of CareLinx. CareLinx is a trusted nationwide home care platform with over 300,000 professional caregivers that help improve health outcomes while reducing cost of care. Our innovative approach amplifies the effectiveness of clinical teams by using tech-enabled caregivers who serve as their eyes, ears, and arms in the homes of patients and members.

CareLinx was Acquired by Generali Global Assistance in Sep 2017. Generali is the 3rd largest insurance company in the world with global operations generating over $80b in annual revenue. CareLinx is continuing to operate under its own established brand with Sherwin Sheik continuing to lead the company as CEO.

Prior to founding CareLinx, Sherwin worked and invested in the healthcare industry for over ten years. His business interests centered on large healthcare corporations while working as a healthcare trader and analyst for a $900 million Equity Long/Short Hedge Fund, and in Investment Banking & Global Capital Markets.