Sergey Balasanyan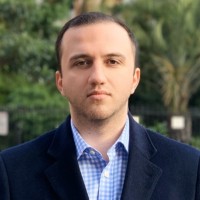 Sectors: Rising Stars, Longevity Financial Industry

Co-Founder at Longevity Bank, the first bank to on-board AgeTech, HealthTech, Data Science and AI to meet needs of the Senior Generation and people of all ages by developing new financial products designed for clients who are planning to live extra long lives and want to remain high functioning and financially stable throughout.

CEO of Longevity Card UK & EU, which is part of Longevity Bank. It opens the door to a whole range of longevity products and services in the associated banking app, which enables full personal HealthTech integration: personalized healthy tips and recommendations from a personal AI longevity advisor.

Former Partner and Head of FinTech Division at Deep Knowledge Ventures, a data-driven investment fund focused on the synergetic convergence of DeepTech, frontier technologies at the nexus of technological megatrends, renowned for its use of sophisticated analytical systems for investment target identification and due-diligence. Major investment sectors include FinTech, AI, Precision Medicine, Longevity, Blockchain and WealthTech.

Core fields of expertise: FinTech, Investment Banking, Venture Capital and Private Equity.