Ben Best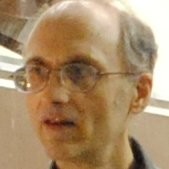 Sectors: Longevity Legends, Research and Academia.

Ben Best has been a pharmacist, computer programmer, university instructor, company president, and most importantly an immortalist who has dedicated his life to identifying proven methods to extend the healthy human life span. He is director of research oversight at Life Extension Foundation (LEF) and former President of the Cryonics Institute.

BSc (1970-1974) in pharmacy from The University of British Columbia (UBC), BSc (1977-1987) in computer science and physics from Simon Fraser University (SFU), BBA (1977-1987) in accounting from SFU, and earning the greatest number of credit hours ever accumulated by an SFU student.