Amutha Boominathan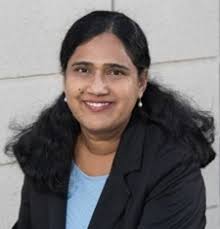 Sectors: Research and Academia, Longevity Legends

Amutha Boominathan is Group Lead of MitoSENS at SENS Research Foundation.
Amutha Boominathan works on mitochondrial research and its relationship with aging. In 1992 Dr. Boominathan received her MSc in Biochemistry from the University of Pune, India and in 1998 she was awarded a Ph.D. in Biochemistry from the National Chemical Laboratory in India. More recently she performed postdoctoral work on mitochondrial biogenesis at UMDNJ and U Penn. Dr. Boominathan applies her biochemistry and mitochondrial biology expertise on the MitoSENS project.