George MacGinnis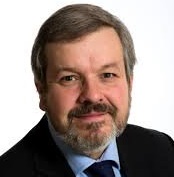 George is an innovation leader specialising in health and care. His focus is on novel service propositions that empower service users, offer value to care systems and maximise the potential of digital technologies. His work includes supporting companies enter new markets in care, establishing scalable technology ecosystems and working at a system level to shape policy to promote new services.

George's recent work has a strong international dimension, with experience covering the USA, Ireland, the Nordics and Middle East. He recently gave evidence in Ireland to the Oireachtas Joint Committee on Health on future capacity requirements and the need to accelerate the shift of care away from hospitals and residential settings to provide a better experience and improved outcomes. For 10 years he led the user group for the Continua Health Alliance, a global industry group working to promote connected personal wellness and care.

He has twice been recognised with a Continua 'Key Contributor' award and he is member of the European special interest group advising on regulatory reform for telemedicine.