Peter Vogel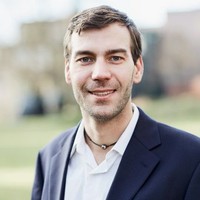 Professor Peter Vogel is a senior advisor and associate partner at Cambridge Advisors to Family Enterprise, a highly specialized international advisory firm serving family enterprises. He is a fellow at Cambridge Institute for Family Enterprise, a leading education and research institute dedicated to the significant issues family enterprises face. Both organizations are divisions of Cambridge Family Enterprise Group, a global organization founded in 1989. It is devoted to helping families achieve multigenerational success for their families, enterprises, and wealth.

Professor Vogel advises business families on the strategies for the successful continuity of their enterprises. Based in Zurich, he advises family enterprises globally on succession planning, next generation development including developing entrepreneurs, governance, family strategy, talent management, business strategy, innovation and digital strategies, change management, and investment opportunities. He advises and trains executives and entrepreneurs around the world on their leadership, talent development, and startup ventures. He advises family- and non-family businesses on strategic management, global megatrends and their impact on businesses, growth and internationalization, innovation management, and transformation in the digital age. His regional expertise spans Europe, North America, Latin America, the Middle East and North Africa.

Dr. Vogel is professor of family business and entrepreneurship and holder of the Debiopharm Chair of Family Philanthropy at the IMD School of Business. He is the former managing director of the Center for Entrepreneurship and of the Startup Monitor Foundation at the University of St. Gallen.

Professor Vogel is a member of the World Economic Forum Global Shapers Community and a think-tank member of the World Entrepreneurship Forum. He has served as a partner of the Futurework Forum, a global think-tank focused on the future of the labor market and the world of work. He served as an advisor and academic partner to the Business Families Foundation, was co-creator of their Intrapreneurship e-learning module, and is a frequent speaker at their Family Matters Forum.

Professor Vogel is Professor of Family Business and Entrepreneurship at IMD (International Institute for Management Development). He speaks at conferences on family enterprise succession, corporate governance, shareholder relationships, intrapreneurship, entrepreneurship, talent management, digital transformation. He spoke at TEDxLausanne, the Global Economic Symposium, the Family Matters Forum, the G20 Young Entrepreneurs' Alliance Summit, the St. Gallen Symposium, and the G20 Youth Forum, among other global conferences and programs at the Cambridge Institute for Family Enterprise. He has authored peer-reviewed articles and books., such as Generation Jobless?

As a serial entrepreneur, Professor Vogel initiated the project "Family Business @ Work" where next generation members of business families share their insights in the form of interviews and stories. He has founded high-growth technology startups as well as philanthropic initiatives. He operates a digital media agency with his sister.

Dr. Vogel earned his Ph.D. in Entrepreneurship from the Management of Technology and Entrepreneurship Institute of the École Polytechnique Fédérale de Lausanne, and a MSc and BSc in Engineering from the Swiss Federal Institute of Technology as well as the Georgia Institute of Technology. He speaks English (native), German (native), French (professional level) and Spanish (conversational).