Lawrence Churchill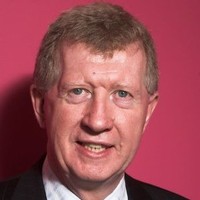 Lawrence has been a Governor of the Pensions Policy Institute for five years and was elected the Chair of Council on 15th June 2016. Lawrence has a portfolio of roles in Financial Services, in both the private and public sectors, with a common theme of making the industry work for consumers.

He is currently the Chairman of Clara Pensions, Chairman of the Independent Governance Committee at Prudential, and Chairman of Applegate Marketplace. He is a Trustee of the International Longevity Centre –UK.

Previously he was the founding chairman of both the Pension Protection Fund, the National Employment Savings Trust, and Chairman of the Financial Services Compensation Scheme.

Other previous public appointments include board memberships of the Financial Ombudsman Service, the Board for Actuarial Standards and the Personal Investment Authority. He has been a Trustee of the Royal Society of Arts, Age UK and the Employers' Forum on Disability.

Previous roles in the private sector include being Chief Executive of three insurance groups - NatWest Life, Unum's European operations and Zurich's UK and International Life businesses. He is a past director of the Association of British Insurers.

Lawrence was educated at St. John's College, Oxford, where he read Greats.