Sze-Yunn Pang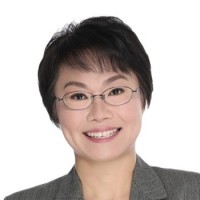 Sze-Yunn Pang is Head of Philips' Population Health Management business in Philips ASEAN Pacific. She is responsible for the roll out of technology-enabled clinical programs in the post-discharge and community sector. Sze-Yunn has a unique combination of commercial capabilities from healthcare and technology industries, and a successful track-record of government engagement. She started her career with the Singapore Ministry of Foreign Affairs, serving in Beijing and New York. This was followed by a decade in the enterprise software industry, with Siebel Systems in California, and Microsoft at its Redmond headquarters and China, in product management and marketing roles. She has deep experience with continuity of care and the step-down sector in Singapore, having led NTUC Health Home Care, one of the largest providers of home care services in Singapore.
Sze-Yunn is also Council Member at WEF Global Future Council on the Future of Longevity at World Economic Forum.
Sze-Yunn holds a BSc (Econs) from the London School of Economics and an MBA from the Ross School of Business at the University of Michigan.
Royal Philips is a global health technology leader. The company strives to make the world healthier and more sustainable through meaningful innovation and is on a mission to improve 3 billion lives yearly by 2025. Headquartered in the Netherlands, Philips operates Personal Health, Diagnosis and Treatment, and Connected Care and Health Informatics divisions. In partnership with customers, Philips delivers integrated solutions across healthy living and prevention, diagnosis, minimally invasive treatments and advanced home care. Philips health technology generated 2016 sales of €17.4 billion. The company employs 73,000 people, with sales and services in more than 100 countries.