William Bains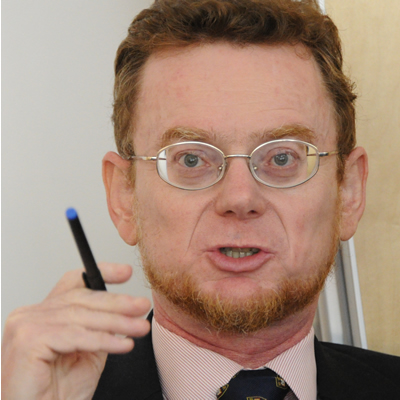 Sectors: Longevity Legends, Science and Academia, Media and Publicity Influencers

William is an academic and entrepreneur. After an academic career in UK and the USA, he joined PA Consulting Group in 1988, and Merlin Ventures in 1996. In 1999 William founded Amedis Pharmaceuticals Ltd, (which was later acquired by Paradigm Therapeutics).
He has founded four other biotech companies, has helped create over 10 others, helping to raise over £60M in early stage funding for UK biotech start-ups, as well as sitting on the Advisory Boards of the SULIS Fund, Iceni Fund and Bath Ventures. William also runs Rufus Scientific, helping entrepreneurs, Universities and start-ups identify how to generate value from visionary science and technology.
William continues to be engaged in research at MIT, where he is a visiting scientist researching astrobiology, and as founder and CSO of Five Alarm Bio Ltd..
He is author of over 100 papers on subjects as diverse as drug chemistry, company law and extraterrestrial life, and four books, including Venture Capital and the European Biotechnology Industry (2008), and teaches company creation and entrepreneurship in postgraduate courses at Cambridge University and the University of Warwick.