Eric Kihlstrom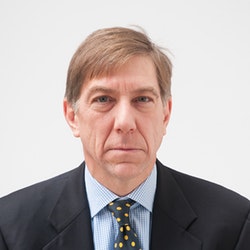 Eric Kihlstrom builds eco-systems that lead change across industry, Government, 3rd sector and academia to unlock opportunities that come with demographic shift. In particular, he works in close partnership with the National Innovation Centre for Ageing and NHS to support all bidders in the UK Industrial Strategy Challenge Fund Healthy Ageing.

Eric is the Director of Aging Analytics Agency and the former Interim Director of the £98 million Healthy Ageing Industrial Strategy Challenge Fund.

He is former Digital Transformation Strategy Director with proven track record of delivering impactful innovation to multinational corporations and rapid growth start-ups. Part of pioneering team to disrupt telecoms industry in the nineties. He continues to deliver transformation via people-centred, analytics based, lean innovation.

Eric is the UK Ambassador to Aging2.0, a global innovation network supporting innovators taking on the greatest challenges and opportunities in ageing.

More recently, he was head of European Strategy for Mobiquity, a global digital transformation agency that helped to deliver health solutions that required a doctor's prescription and are clinically proven to outperform medication.