Mary Anna Boone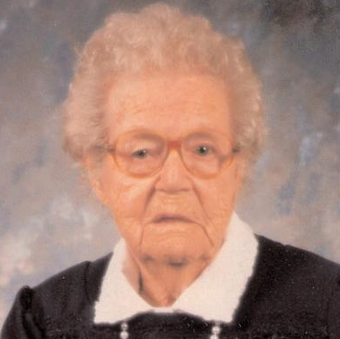 Date of birth: 10 February 1887
Date of death: 13 May 2001
Lifetime Duration: 114 Years, 92 Days

Mary Anna "Annie" Boone (née Lush; 10 February 1887 – 13 May 2001) was a validated American supercentenarian.

Mary Anna Boone was born in Leitchfield, Grayson, Kentucky as the daughter of James William and Mary Elizabeth Pierce Lush, on 10 February 1887. The fifth of 12 children, she lived in Grayson County most of her life. She married Frank Boone in 1916 and they had seven children. Boone helped to run her husbands farm and was a devoted churchgoer. The couple had seven children. She was widowed in 1960. Mary Anna Boone died in Leitchfield, Grayson, Kentucky on 13 May 2001, aged 114 years, 92 days.