Yasuhiro Nakasone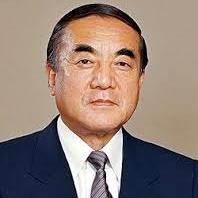 Date of birth: 27 May 1918
Age as of 27 August 2019: 101 years, 92 days

Yasuhiro Nakasone is a Japanese politician who served as Prime Minister of Japan from 27 November 1982 to 6 November 1987. He is best known for pushing through the privatization of state-owned companies, and for helping to revitalize Japanese nationalism during and after his term as prime minister. He turned 100 on 27 May 2018. As of 2019, he is the oldest living state leader at the age of 101. Nakasone is now a Senior Advisor to the Japan Karate Association as cited on their website.