Jack Bertrand Weinstein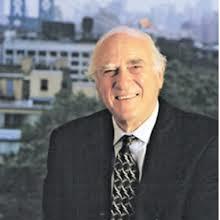 Date of birth: 10 August 1921
Age as of 27 August 2019: 98 years, 17 days

Jack Bertrand Weinstein is a Senior United States District Judge of the United States District Court for the Eastern District of New York. As of August 2018, he continues to maintain a full docket.Weinstein was born on August 10, 1921, into a Jewish family living temporarily in Wichita, Kansas, and was raised partly in Brooklyn, New York. He graduated from Abraham Lincoln High School in Brighton Beach, Brooklyn. He graduated from Brooklyn College with a Bachelor of Arts degree in 1943. During World War II he served as a lieutenant in the United States Navy from 1943 to 1946. His duties included serving as deck officer on board the submarine USS Jallao, where he also ran the radar equipment. He graduated from Columbia Law School with a Bachelor of Laws in 1948.