Stanislaw Kowalski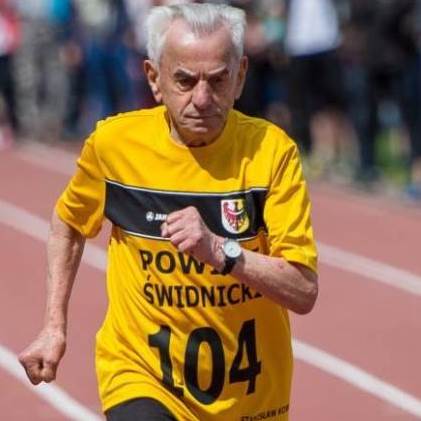 Date of birth: 14 April 1910
Age as of 27 August 2019: 109 years, 135 days

Kowalski was born on April 14, 1910, in the village of Rogówek, then part of Congress Poland within the Russian Empire, where he lived until the end of the 1930s. After his marriage, he moved to Brzeźnica. In 1952, due to the broadening of the boundaries of the military training ground, he had to move out of his newly built house and live in Lower Silesia, in the village of Krzydlina Wielka, where he ran a small farm and worked as a railroad lineman. He has been living in Świdnica since 1979. Kowalski comes from a long-living family; his mother lived to be 99. For several dozen years, Kowalski rode to work on a bicycle regardless of the weather outside. In 2014, A 104-year-old Kowalski has set a European record for the 100m, becoming the oldest person to complete it. He is eight years older than the previous record holder and ran the distance more than a second faster, crossing the line in 32.79 seconds.