Carl J. Shapiro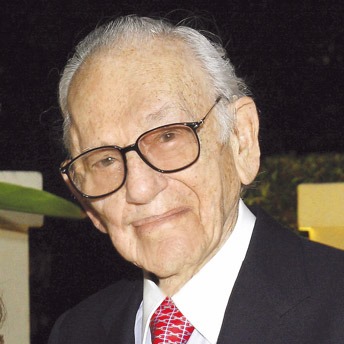 Date of birth: 15 February 1913
Age as of 27 August 2019: 106 years, 193 days

In 1961 The Carl and Ruth Shapiro Family Foundation was established. Shapiro founded the Carl J. Shapiro Institute for Education and Research at Harvard Medical School, Boston Medical Center, and Beth Israel Deaconess Medical Center in Boston. In 2005 The Shapiros donated $25 million to Brigham and Women's Hospital, for the world's most advanced cardiovascular care facility, the Carl J. and Ruth Shapiro Cardiovascular Center, designed to support one of the world's leading teams of cardiovascular experts. In 2008 they also pledged $27 million to Dana-Farber/Brigham and Women's Cancer Center to substantially upgrade and expand its facilities for cancer care services. Other contributions include: Boston Museum of Fine Arts, Wellesley College, Beth Israel Deaconess Medical Center, Boston Symphony Orchestra, Kravis Center for the Performing Arts, the Norton Museum of Art, and the Palm Beach Opera, among other institutions. The Carl and Ruth Shapiro Family Foundation supports Arts and Culture, Education, Health and Hospitals, Jewish Causes and Social Welfare programs in Greater Boston for today.