Sumie Yabune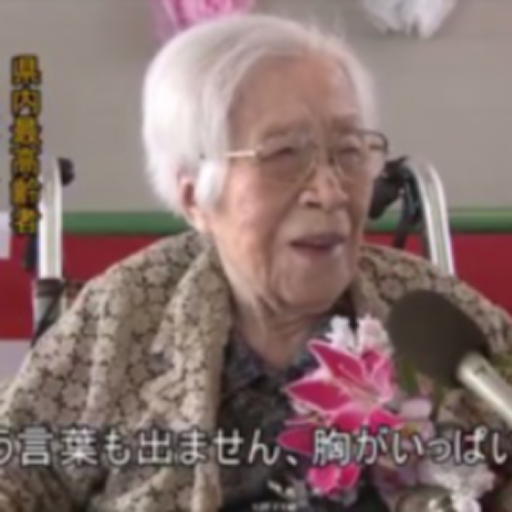 Date of birth: 5 February 1907
Age as of 27 August 2019: 112 years, 203 days

Sumie Yabune was born in Japan on 5 February 1907. She got married at the age of 22 and had six children: three sons and three daughters. Her eldest son is Toshinobu (aged 81 in September 2018).

In September 2016, her oldest child was 88 years old, while the youngest one was 74. Her third daughter, Makino Akiko, was 84 years old at that time. Yabune became the oldest known living person in Wakayama prefecture around 21 December 2015, following the death of an anonymous man (born 6 January 1907). In September 2018, she had 13 grandchildren and 16 great-grandchildren. Her age was validated by the GRG on 2 May 2019.

Yabune currently lives in Kainan, Wakayama, Japan.