Ellen Goodwill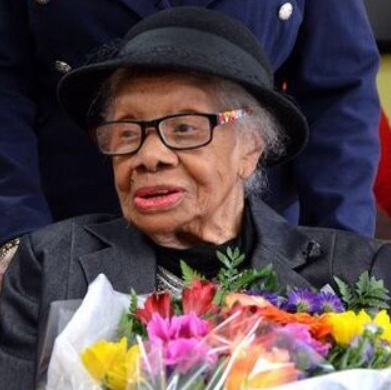 Date of birth: 2 February 1907
Age as of 27 August 2019: 112 years, 206 days

Ellen Goodwill was born Ellen Lear in Paris, Kentucky, USA, on 2 February 1907. As a young adult, she moved to Columbus, Ohio, USA, and became a model. She married Augustus "Gus" Goodwill in Battle Creek, Michigan, USA, in 1947, after meeting him at a dance several years prior. The couple had no children. She worked dressing shop windows in Battle Creek until her arthritis got so bad that she could no longer do it.

Augustus Goodwill passed away in 1972 after 25 years of marriage. Ellen celebrated her 110th birthday in 2017 with her neighbours, friends, and family. As of her 111th birthday in 2018, she still enjoys to read magazines and do crafts in her nursing home.