Mathilde Mange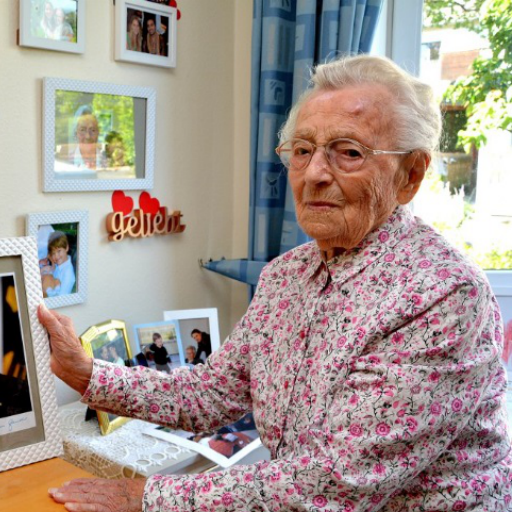 Date of birth: 10 August 1906
Age as of 27 August 2019: 113 years, 17 days

Mathilde Mange was born on 10 August 1906, and was raised on a farm in Hunsrück, Germany. She later moved to Trier, and got married. She was widowed after her husband was killed in World War II. After the war, Mange and her children moved to Kohlscheid and later to Sprockhövel where they have lived since the end of the 1970s.

At the time of her 108th birthday, Mange credited her longevity to "doing everything whatever is possible". Her interests include reading biographical and historical literature and watching gymnastics and winter sports. On her 109th birthday, she was visited by Ulii Winkelmann, the mayor of her town and received a letter from the German President, Joachim Gauck. After the death of 112-year old Therese Fenners on 23 June 2018, Mange became the oldest living woman in Germany.