Alice Schaufelberger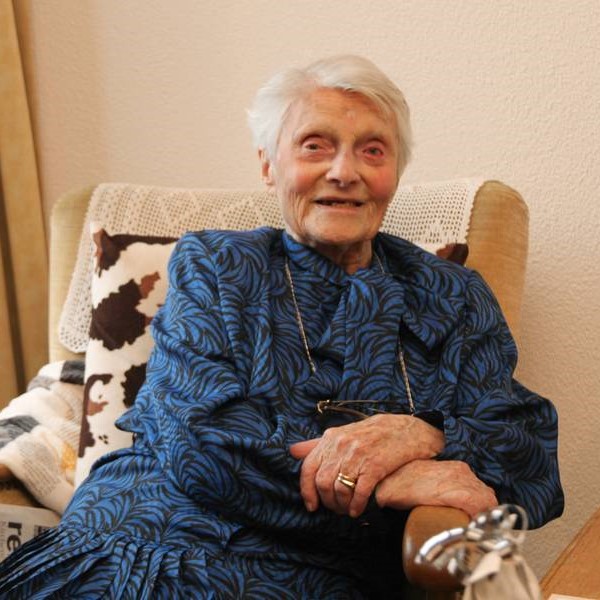 Date of birth: 11 January 1908
Age as on 27 August 2019: 111 years, 228 days

Alice Schaufelberger-Hunziker was born on 11 January 1908 in Reitnau, in the canton of Aargau. She was the youngest of three children. She spent her childhood in Reitnau and then later worked as a seller in a store in Zurich. As she worked there, she moved in with her sister, who lived in Uster. Schaufelberger met her future husband, Jakob Schaufelberger, at her workplace. Before the Second World War started, they got married in Zurich. The couple had no children.

Nowadays, Schaufelberger enjoys reading the newspaper, reading the Bible, listening to music, and watching TV. Since the death of 109-year-old Evelyne Garnier-Dubois on 1 May 2019, Schaufelberger is the last known Swiss person born before 1910.