Opal Goode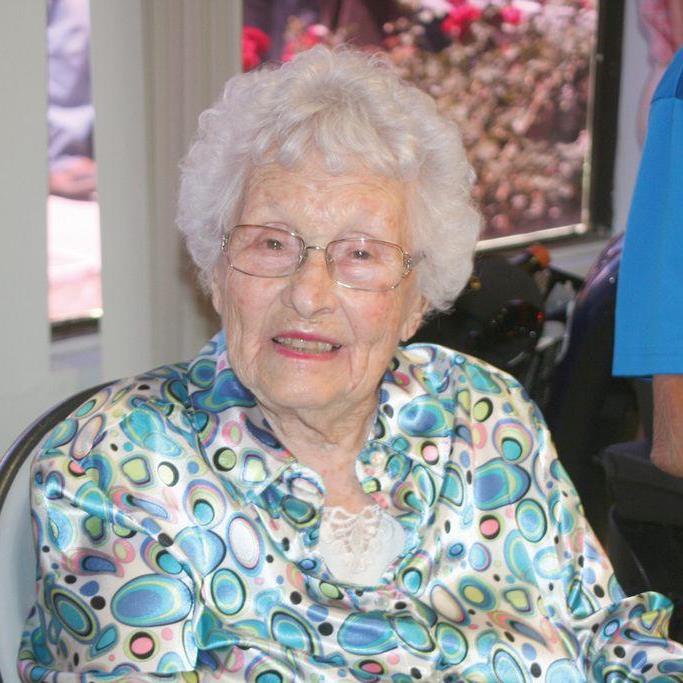 Date of birth: 3 June 1907
Age as of 27 August 2019: 112 years, 85 days

Opal Goode was born Cora Opal Griggs in Oklahoma Territory, USA, on 3 June 1907, five months before the territory became a state. Her parents were James Cleveland Griggs (1885–1951) and Mary Elizabeth (née Bowen) Griggs (1888–1965). The family moved to Texas via covered wagon when Opal was an infant, but a few years later, they returned to Oklahoma. She also remembers World War 1, especially when it ended. Goode was the valedictorian of her senior class in high school on 13 May 1926. Several years later, she married Henry Goode and had a daughter, Cheryl, with him. They eventually settled in Ridgecrest, California in early 1945, where Henry spent the remainder of World War 2 working at China Lake. She worked at Ridgecrest's first bank, which opened in 1946.

Goode had originally agreed to work at the bank until Christmas 1946, but ended up working there for around 24 years, until she retired in 1970. Her husband Henry died in 1976 aged 73, after over 30 years of marriage. Since then, she has enjoyed spending time with her friends and family. She lived on her own until she was 105. Her secret to a long life is "hard work and clean living."