Virtudes Tomás Navarro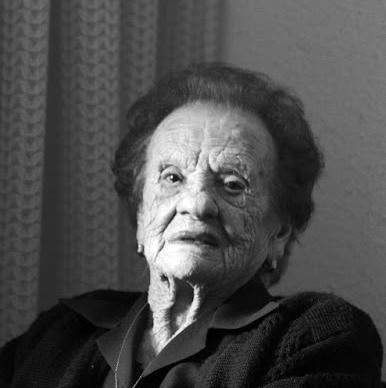 Date of birth: 17 July 1907
Age as of 27 August 2019: 112 years, 41 days

Virtudes Tomas Navarro was born on 17 July 1907 in Villena, Alicante, Valencian Community, Spain, to parents Mateo Tomas Hernandez and Virtudes Navarro Perpinan. She was orphaned by the age of three due to her mother dying aged 38, and her father moving away to a rural estate. She spent her childhood on a farm, helping with farm work when she could. In 1936, when Virtudes was 29, she married gardener Andres Catalan and had three children with him: Virtudes, Andres, and Angeles. Virtudes and Andres Sr. were married for 49 years, until he passed away in 1985.

Virtudes has lived in the same town for her entire life. She celebrated her 100th birthday with a big celebration, but did the opposite for her 110th birthday by having a small family get-together. On her 110th birthday, she was partially deaf. Along with three children, Virtudes had nine grandchildren and 12 great-grandchildren. Virtudes Tomas Navarro currently lives in Villena, Alicante, Valencian Community, Spain.