Chitetsu Watanabe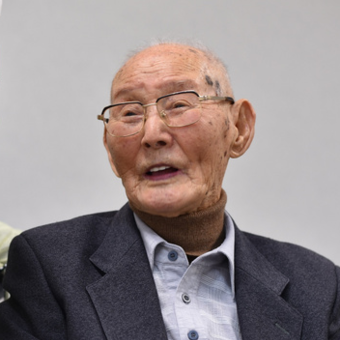 Date of birth: 5 March 1907
Age as of 27 August 2019: 112 years, 175 days

Chitetsu Watanabe was born in Japan on 5 March 1907. His parents were farmers. After graduating from an agricultural high school, he went to Taiwan with his job as an employee for a sugarcane company. He returned after the Second World War, and worked for a departure agency. After retiring, he lived with on of his son's family until the age of 108, when he moved to a care facility. He had five children in total. At the age of 112, he has 12 grandchildren and 16 great-grandchildren.

When he was 107, Watanabe was asked the secret to his long life. He said that laughing often will help you reach the age that he has. He also said to forget bad things and to not get angry. On 5 March 2019, Chitetsu Watanabe celebrated his 112th birthday.