Alelia Murphy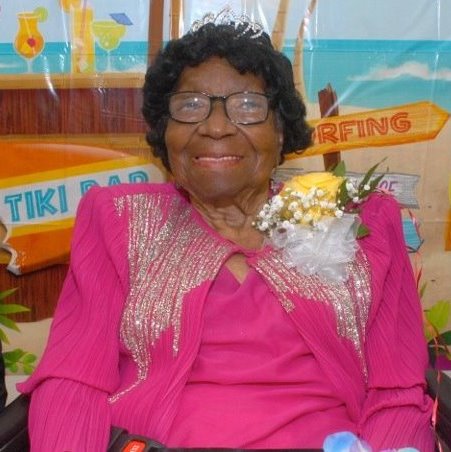 Date of birth: 6 July 1905
Age as of 27 August 2019: 114 years, 52 days

Alelia Murphy was born as Alelia Stewart in Grifton, North Carolina, USA on 6 July 1905, one of 12 children born to John and Hattie Stewart. She attended college in Grifton, before moving to New York in 1926 and marrying Furd Murphy on 7 October the same year.

As of 2018, Murphy has two living children (Rose and Frederick). Her favourite hobby was dancing. Murphy has resided in Harlem, New York for more than 60 years. She celebrated her 113th birthday on 6 July 2018. In March 2019, she was honoured at Congressman Adriano Espaillat's Women's History Month celebration. In July 2019, Alelia Murphy celebrated her 114th birthday.