Shigeyo Nakachi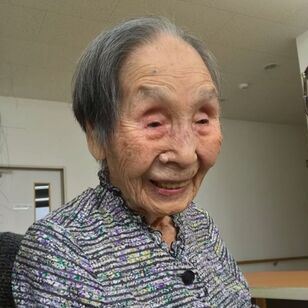 Date of birth: 1 February 1905
Age as on 27 August 2019: 114 years, 207 days

Shigeyo Nakachi was born on 1 February 1905 in Saga, Japan as the second of five siblings. She taught in elementary schools and kindergartens until the age of 62. She fractured her femur twice in her 90's, but still lived independently until age 103. At age 108, she could walk unassisted. In December 2018, she recovered from a bout of aspiration pneumonia that left her bedridden and requiring a breathing tube for many days.

She enjoys hand-dancing and interacting with the people around her. At the age of 114, she is quite active still, despite being almost completely deaf. She dislikes eating fish and many vegetables (like soybeans and sweet potatoes) because she thinks they're "stinky." She currently lives in Saga City, Saga Prefecture.