Fumio Rikiishi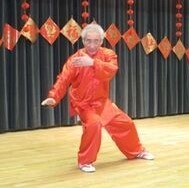 Date of birth: 25 November 1907
Age as of 27 August 2019: 111 years, 275 days

Fumio Rikiishi (Japanese: 力石二三男) is a Japanese supercentenarian whose age is currently unvalidated by the Gerontology Research Group (GRG).

Rikiishi was born on 25 November 1907. At the age of 101, he frequently took the bus to his care facility, and still practiced traditional dancing. He also considered woodworking a lifelong hobby. As for his longevity, Rikiishi credited a sense of humor and "eating whatever you like". The Japan-China Friendship New Year's Exchange was held in Sapporo City, Hokkaido on 31 January 2010. Rikiishi, then 102, performed a traditional Japanese dance routine for the Chinese dignitaries. In September 2018, Rikiishi was reported as the fifth-oldest person and second-oldest man in Hokkaido Prefecture. He became the fourth-oldest living man in Japan following the death of 111-year old Tsunahei Ogawa on 4 January 2019. After the death of 113-year-old Masazo Nonaka on 20 January 2019, he became the third-oldest man in Japan and the oldest man in Hokkaido.