Madeleine Chat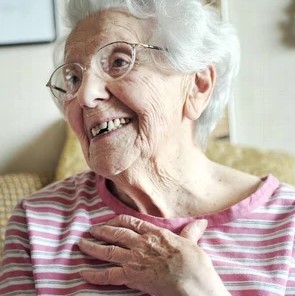 Date of birth: 10 August 1907
Age as of 27 August 2019: 112 years, 17 days

Madeleine Chat is a French supercentenarian whose age is currently unvalidated by the Gerontology Research Group (GRG). She is the oldest known living person in the region of Bourgogne-Franche-Comte, France.

Madeleine Chat was born on 10 August 1907 in France. On 31 August 2017, three weeks after her 110th birthday, she became the oldest known living person in Bourgogne-Franche-Comte, following the death of fellow 110-year-old Yvonne Bouton.