Gwen Payne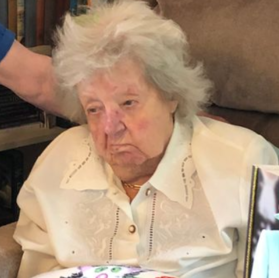 Date of birth: 5 August 1907
Age as of 27 August 2019: 112 years, 22 days

Dorothy Gwendoline "Gwen" Payne (née Attenborough; born 5 August 1907) is a British supercentenarian whose age is currently unvalidated by the Gerontology Research Group (GRG). She is the oldest living person in the United Kingdom.

Payne was born on 5 August 1907 in Bromley, England, UK, to Ralph and Dorothy (Williams) Attenborough. When she finished primary school, her father attempted to enroll her in university. She failed her exam, but attended the Slade School of Fine Art. She married John Payne in 1939. Gwen and John were married until John's death in 1961 at the age of 48. They had two sons, Nicholas and Sebastian. The couple moved into a cottage in 1946, where Gwen has lived ever since.